NoPlace, Oslo proudly presents:
VARIATIONS OF A WEEK #1
Ida Grimsgaard
Mikkel R. Hofplass
Michael Rahbek Rasmussen
Naja Lee Jensen
Sara Sølberg

12.01. - 20.01.2013
Opening: Saturday 12.01.13, 20.00 - 23.00 w/ DJ Benjamin Finger
In case of performance works, these will be shown Saturday the 12th at 21.00
...
Opening hours 14-17, Saturdays and Sundays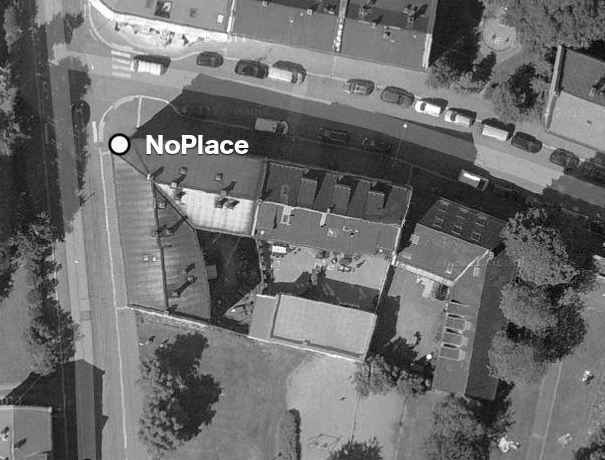 Variations of a Week #__ is a series of events that explore what kind of exhibitions, performances, textual works etc. that can be developed within a week. Variations of a Week #1, at Noplace, is the first of an yet unknown number of variations that will take place across an array of different venues in the years to come. The participating artists and the focus will vary with each new venue, but the work will always be site- and time specific. For Variations of a Week #1 five different artists, one after the other, is going to produce a work in the exhibition space. Each of the artists has 24 hours to create their work, and all of them have to relate to the space and to the work of the previous artist. When the exhibition opens on Saturday the 12th, all of the five works will be gathered and displayed in the exhibition space.
Variations of a Week #__ is initiated by Naja Lee Jensen. In her performance work Naja Lee Jensen often equip her participants – artist or audience – with a set of simple rules or guidelines that condition their involvement. Jensen's hands-off method invariably brings to mind the problem of art's performativity, but it harbors more than a mere resort to the role of puppet master. By mapping the week's unfolding onto the idiosyncracy of artistic expression rather than just sober, historical facts, the variations make up an arbitrary and subjective recording, or annal, of the week when they took place. Here, as in other of Jensen's performances, authorial authority is dispersed and the attention instead placed on the process of individual experience and how it molds and responds to the surroundings.


-


DOCUMENTATION