Noplace, Oslo proudly presents:
TRANSITION III
Synnøve Sizou G. Wetten
14.08.21 – 29.08.21
Preview: Friday 13.08.21, 18:00
Opening: Saturday 14.08.21, 14:00 – 17:00
...
Opening hours 14–17, Saturdays and Sundays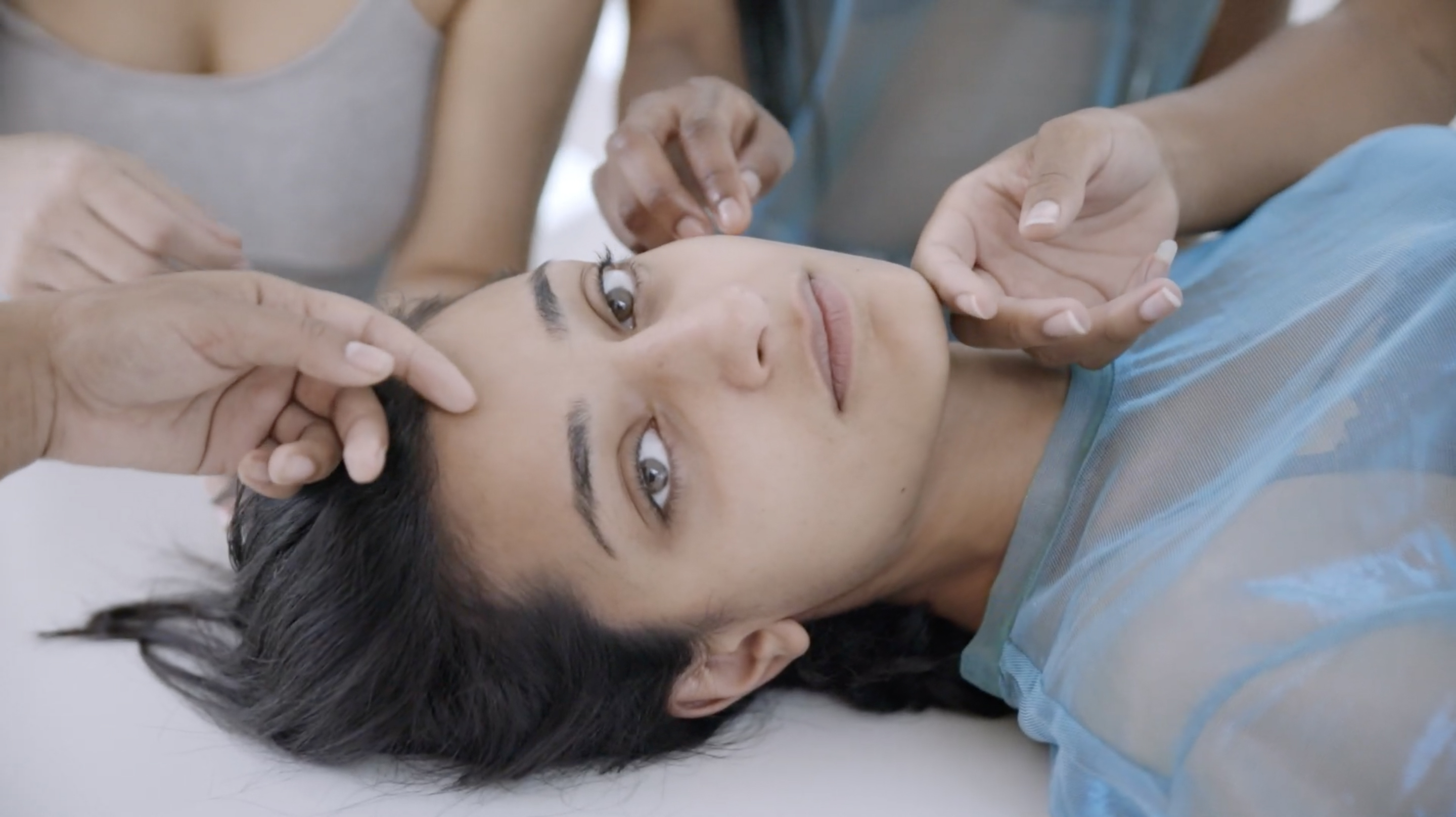 I
Awakening awareness
Urgent call for feminist algorithms
Empathy as a radical political tool


II
Touch
Sensibility
Compassion


III
Do we live in a simulation?
What is consciousness?
How will the evolution of gender evolve in a bio- tech reality?
Can AGI or ASI reveal the nature of our minds?


STARRING:
Alexandra
Godriver
Kelly
Kristina
Zhwan
________
TRANSITION III is a short film created by Synnøve Sizou G Wetten with an urgent call for feminist algorithms. The film seeks to explore the complex structures of human approaches to consciousness and emotions in relation to artificial intelligence, simulation theories and augmented realities. Scientific and technological advances are continuously pushing the limits of how we understand our existence.


All my love and thanks to:
Alexandra Johansson, Godriver Sindayigaya, Kelly Ines Isimbi, Kristina Åkerman and Zhwan Manbari.
Ingrid Styrkestad: Film photographer.
Marte G. Wetten: Multitasker on set.
Jona Kleinlein: Graphic design of the map.
Marte Gunnufsen: Generously sharing cinema space.
Noplace: Trust and support.


Funded by:
Den Norske Opera og Ballett
Vederlagsfondet
Fond for Lyd og Bilde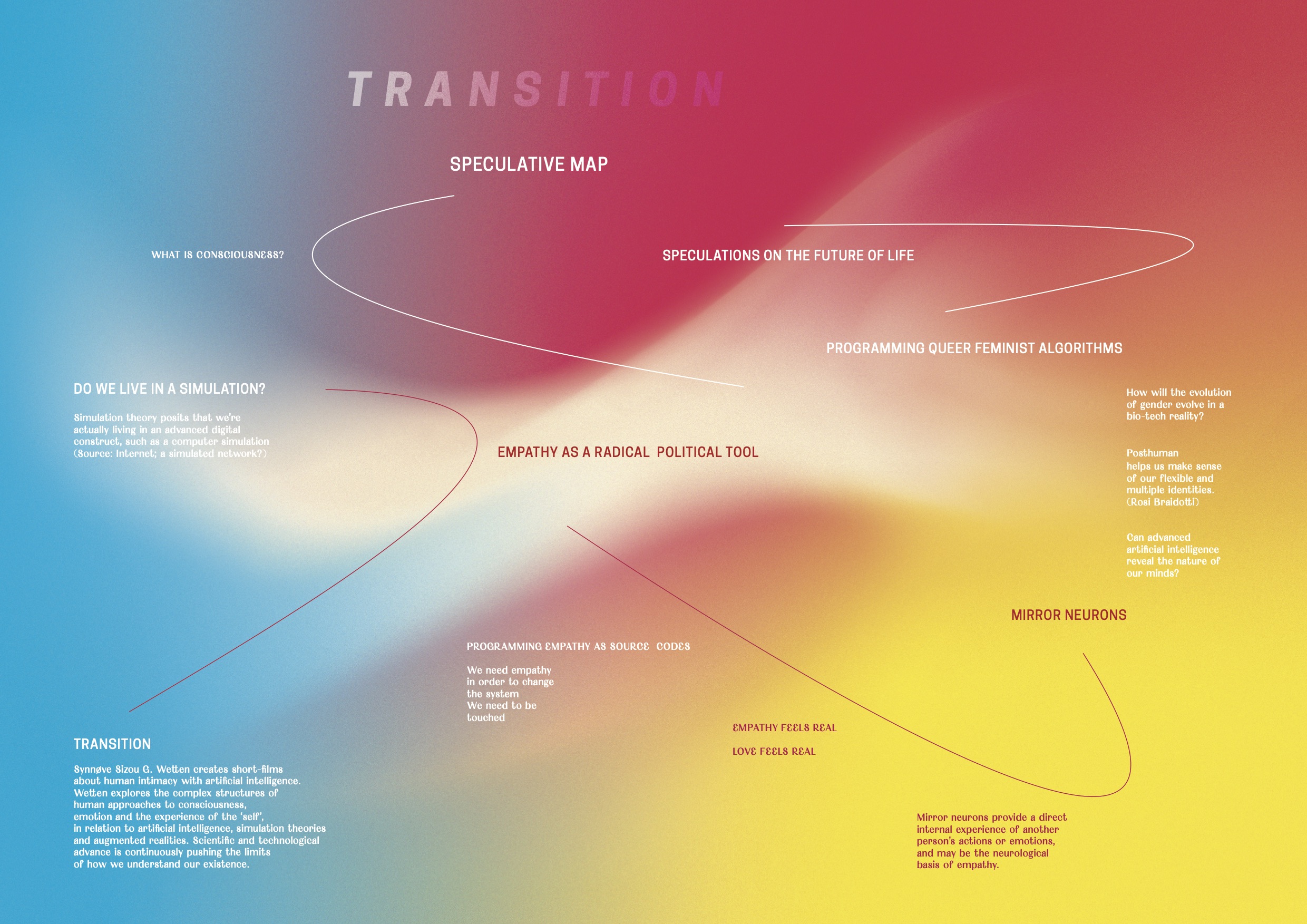 - - -
Noplace follows the coronavirus guidelines from the Norwegian Institute of Public Health and will make sure that advice about social distance and infection control is being followed throughout our opening hours. If you have any of the symptoms of Covid-19, please stay home.