Noplace, Oslo anxiously presents:
THE PLAY OF EVERYMAN
Thomas A. Østbye
30.07.21 – 08.08.21
Opening: Friday 30.07.21, 20:00 – 23:00
...
Opening hours 14–17, Saturdays and Sundays
Screening starts every half hour.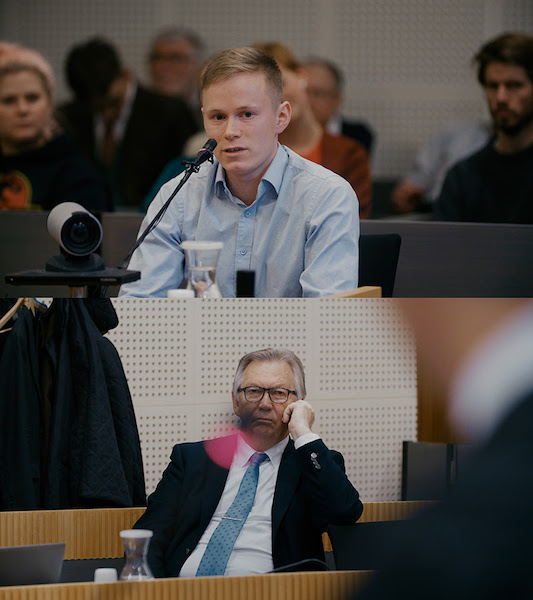 §112

Everyone has the right to an environment that ensures health and to a natural environment where productive capacity and diversity is preserved. Natural resources should be allocated on a long-term basis with comprehensive consideration given to safeguard this right for future generations.

- The Constitution of the Kingdom of Norway


Evil is not a trait, nor is it a characterization of a human being with bad intentions. Evil is being associated with a system which fundamentally is defined by destruction.The Play of Everyman reveals to us we live our lives within a system of annihilation, even of ecological cannibalism, which stimulates the ignition of calamity in simply being committed to the description of one's labour. Members of Parliament execute their assignment in a professional and sober way when they announce novel blocks for oil exploitation, which is the default position of all the major parties, while Supreme Court judges are committed to this mandate by confirming the decision from Parliament and Government.This is a classic confirmation of what Hannah Arendt coined as The Banality of Evil. Every human being within this machinery is committed to their job assignments compliantly, while we all end up with an absurdly disastrous system. The question is thus: Why do we not resist? Who is willing to stand forward and sabotage a system that is so blatantly destroying our common ground of existence?



Links

The Play of Everyman Teaser
Advice to Young People as They Face Annihilation
Road to action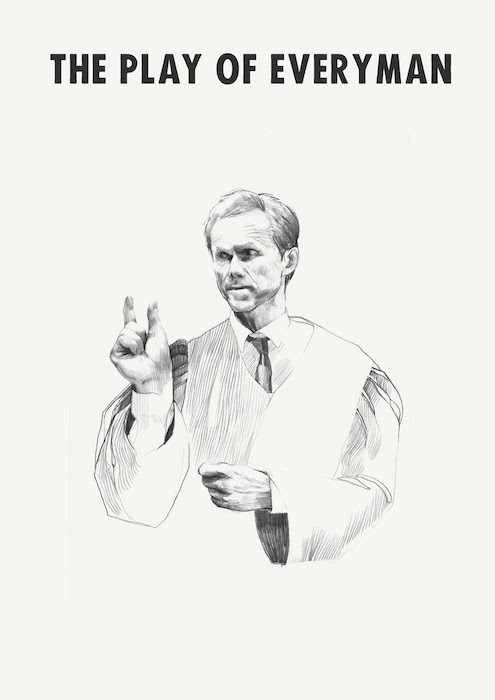 Drawing by Esther Maria Bjørnboe




- - -
Noplace follows the coronavirus guidelines from the Norwegian Institute of Public Health and will make sure that advice about social distance and infection control is being followed throughout our opening hours. If you have any of the symptoms of Covid-19, please stay home.