NoPlace, Oslo proudly presents:
EDGE OF ORION
Thomas Falstad
02.11.12 – 11.11.12
Opening: Friday 02.11.12, 20.00 - 23.00
...
Opening hours 14-17, Saturdays and Sundays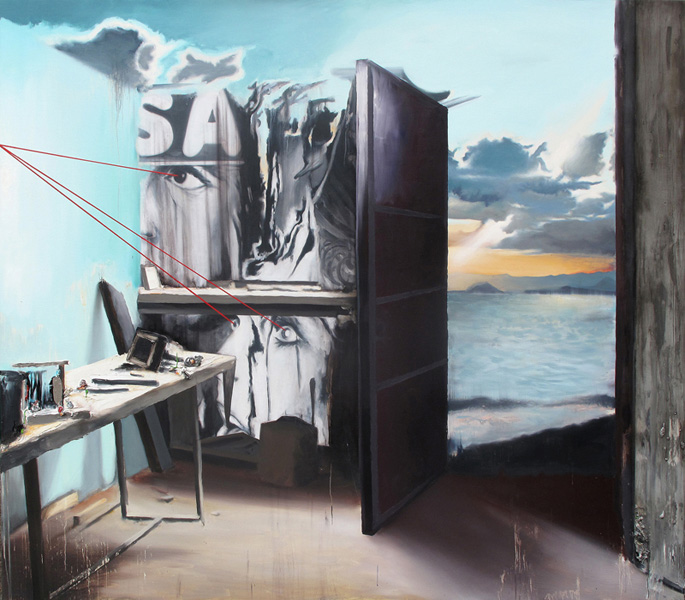 There's no desperation. No satisfaction. Dilapidated constructions.
Remnants of pragmatic value from a distant possible door opener.
Forgotten memories. Every piece of evidence is full of purpose.
The total misfortune is a pale, misty sunrise for nobody to get sucked into.
A manifest of long-term temporality. A phase between undescribed states.
Faded, or maybe extinct. Frightful gazes unite eternally, but at some point the physical features might wear out. The objective is probably impossible. A vibrating tranquility. Recorded.


-


DOCUMENTATION
Photos: Elizabeth Higson / Thomas Falstad