Noplace, Oslo proudly presents:
WHAT IS LEFT WHEN THE WORD IS RIGHT?
Jan Moszumanski
25.05.17 - 11.06.17
Opening: Thursday 25.05.17, 20:00 - 23:00
...
Opening hours 14-17, Saturday and Sunday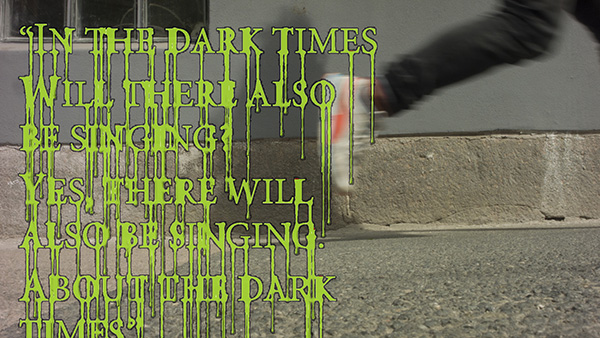 You are all invited but not all of you can come.

It has been proven from various perspectives that singing relieves stress by helping you forget your troubles. Deepened and intensive breathing stimulates the central cardiovascular system, boosting the production of research around the sacculous, a balance regulating organ of the inner ear. This is connected to the hypothalamus by the vestibular nerve. That hypothalamus is the part of the brain that regulates our appetite for: fatigue, anger, libido. This is how it is.

However, while you were singing, the causes and causers of your troubles did not rest. You were blind to the world outside of your booth. You were singing yourself happy while sad was droning outside. The decadent strategies of resistance are sweet but short sighted.

We invite you all to celebrate the night of the end of all fun, where everyone will have a voice. Maybe this time we'll get lucky.



Installation: wood, enamel, metal, ceramic tiles, tar paper, rubber, acrylic paint, casual waste
Secret group singing session between 8-10 pm
Unveiling the serious: 10 pm


accusations?