Noplace, Oslo proudly presents:
THROWING A DISC, CATCHING A BALL
Marte Johnslien
05.05.17 - 21.05.17
Opening: Friday 05.05.17, 19:00 - 23:00
...
Opening hours 14-17, Saturday and Sunday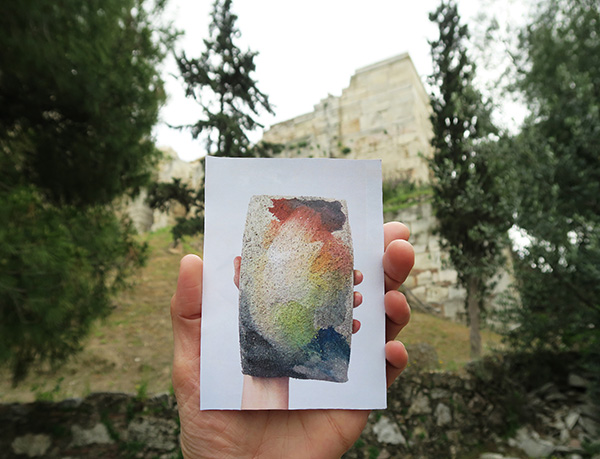 Lately, we've been sensing that there are some serious changes on the verge. We can see substantial signs, but mostly the idea is slowly growing, like a lump in our collective consciousness. There are signals that point to our own changes, amplified for bigger happenings to come. Calamitously. So, we cling to what we know, trying to better understand the immediate – the physically tangible. For we won't let go the beauty of the reality that seems to dissolve before our eyes like swiftly melting ice or a sudden system failure.


In her exhibition Throwing a Disc, Catching a Ball, Marte Johnslien shows new works made over the course of the last year. In previous projects she has used pigments in combination with other materials and in sculptural works. Pigments' physical qualities depend on what they are made from, which again affect how they interfere with other materials, and this has been a source of inspiration for the artist.


In the exhibition Johnslien will show 11 paintings from her ongoing series Pigment Work (watercolour on paper), together with a group of fresco objects. The objects combine Johnslien's interest for colour and sculpture, in that they bring together an ancient painterly technique (fresco) with a sculptural one (ceramics).


In fresco, the pigments get fixed in a chemical process that occurs when the lime binds with CO2 from the air and is crystallized. This makes it a truly organic and natural process. The crystallization will continue for hundreds of years to come, and this time aspect is central to the technique. In Marte Johnslien's works, the frescos point both to the history and to the future, raising questions about the nature of painting, and painting as nature.


There is something about this urge to understand the mysterious. Even on our way towards being fragmented into atoms, spread out in unimaginable amounts of other constellations, we strive to observe and grasp our ever-changing surroundings.