NoPlace, Oslo proudly presents:
LOVECHILD
Erik Tidemann
14.10.11 – 23.10.11
Opening: Friday 14.10.11, 19.00 – 23.00
...
Opening hours 14-17, Saturdays and Sundays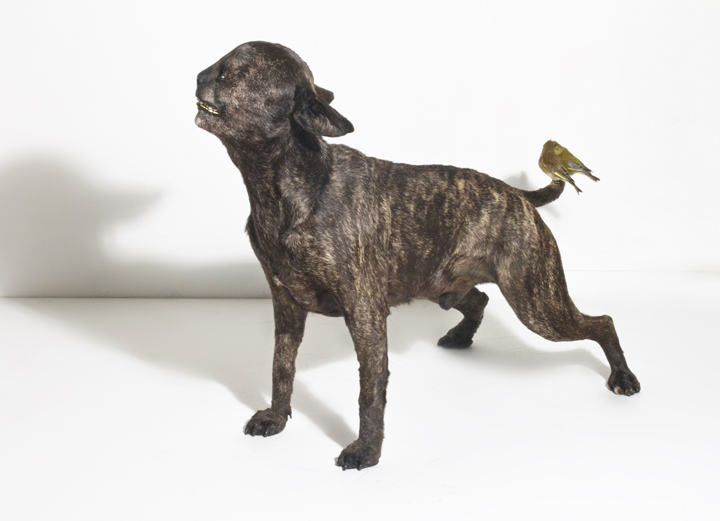 A Pitbull Mastiff with a human anatomical head. The works of Erik Tidemann.


As a painter and sculptor, Erik Tidemann tries to invoke a rebellious tumult against the ways we perceive human ideology and standards for aesthetics.


The everlasting search for the new, taking on different shapes and ideologies that comes its way. The power of our childhood fantasies and our earliest interpretations of reality still living inside of our minds, but now taking on new shapes and manifestations as they go.


A Pitbull Mastiff with a human anatomical head. A lovechild. Social identities inspired by a generation that was brought up with the rise of computer games and violent cartoons in Europe. All these have one strong connection: the outcast. There is a sympathy for everything that is not known to us, what is looked upon as lowlife and non-intellectual, everything dirty and strange that has been cast aside. In this dirt, in this beauty lies the sympathy for the outcast who always sees everyone, including himself, anew.


When you give dead animals a new life and a new shape, there is also a spiritual sympathy for the loss of the life that were, a shamanistic love for what is no more, an intense longing to see it again in a new context, to understand it.


...


DOCUMENTATION
photos by Anders Valde