NoPlace, Oslo proudly presents:
MAGALI
Marie Svindt
25.05.12 - 10.06.12
Opening: Friday 25.05.12, 19.00 - 23.00
...
Opening hours 14-17, Saturdays and Sundays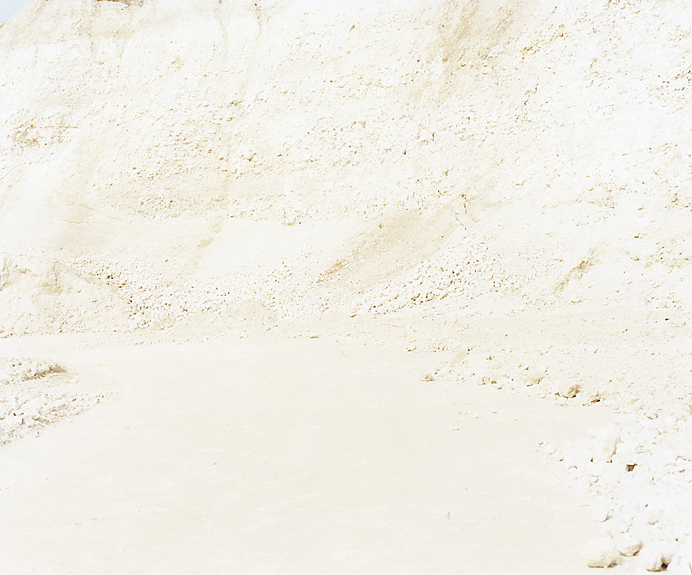 While studying Marie Svindt's pictures I wonder if these eyes want another world. One where fragility and tenderness are the subjects of desire. Desire is quite central in these compositions. Identity is hidden, heads are cut off, faces obscured, no sign of human beings but traces. I can't help but think that pictures like these demand a little patience, and holding on to the priniciple of pleasureable mundaneness is like holding onto a broken piece of porcelain that should not be damaged further. Like Virginia Wolf's gasp for air when faced with immense beauty damaged by the noise of experience. The end result though, is about shutting those distractions out. And what's left is images you have the urge to enter. To touch that skin, put your toes down into that stream in order to sense the temperature rising through your legs, your womb, to your head and through your hair into the invisible nerves ending there. Closing your eyes with a vaguer overexposed image, a reflection, resting and conquering that concrete image which is now just a doubtful or dreamlike imprint, an illusion gone when eyes reopened. To abstract something so familiar. An image with no clear reference is an image where everything can refer to anything. The only way to make everything clear. . Yes, this style has been used and still has references to fashion and illustration. Mood-shots do because they want us to embrace them with emotions. A romantic gesture. But Svindt only briefly visits that reference, and by balancing on the edge of that manipulative language she manages to create an inner revolt in the viewer while still letting the image rest in their head, like the taste of a piece of candy in your mouth, even minutes after it's swallowed. Her work is individual without being individualistic. Her images are quite lucid and mild without ever embracing banality. As if all the ideas for her images are created in an instant, a flash, and the reason for making them into photographs is because getting that mental image inside her head, a gift from her mind, forces her to materialize that picture. So she can share it with others. Doing so she is not only touching the essence of photography, but, for most mortal human beings, the essence of art itself. Fascination through energy. And the transformation of that gesture into an object or a picture. Seeing the girl laying naked in bed, overwhelmed by the intense illumination from the window, makes me want to touch her pale skin. And it doesn't even make me feel sleazy. It's like watching a picture with my body. An immense sadness evolves, and I'm disappointed. Not by the picture in front of me but my lack of patience in observing. The consequence of letting the method of observation take control over my ability to be fascinated by the unsure. Is the light striking your face in the morning your friend or your enemy? Or something in between.. I guess you need time to consider that light. Her work is slow and its shyness demands patience. The images I saw of her almost seven years ago are still imprinted in my memory. Pale skin barely touching fabric. Worn down buildings overwhelmed by summer light. If these images evoke nausea it's only because you can not deal with the refined bloom of elegance evoked in the void between your eyes and your mind.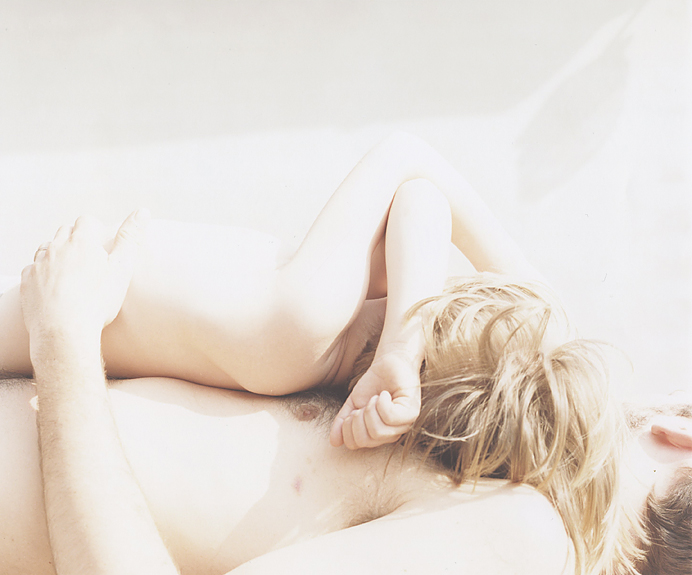 -




DOCUMENTATION
photos by Vegard Kleven