Noplace, Oslo proudly presents:
LITEN SKANDINAVISK TEORI
Henrik Plenge Jakobsen
11.10.19 – 27.10.19
Opening: Friday 11.10.19, 20:00 – 23:00
...
Opening hours 14–17, Saturdays and Sundays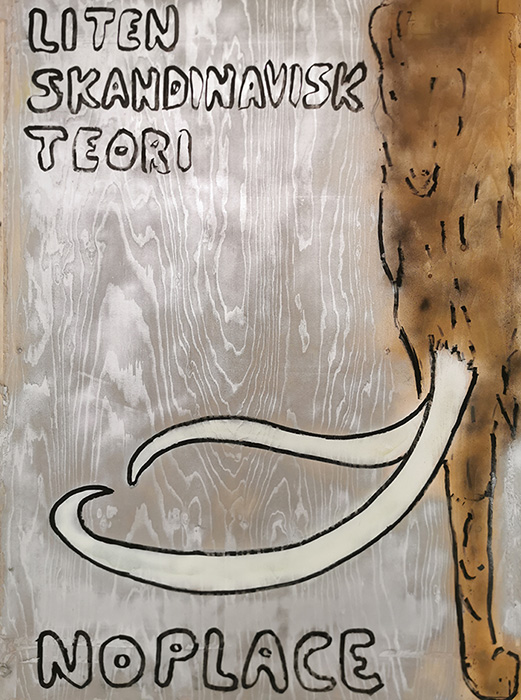 Liten Skandinavisk Teori is an idiosyncratic analysis of the fundamental living conditions that relate to this part of the world.


The theory deals with the interglacial transfer window that we are in now, from one ice age to the next +/- 20,000 years. The exhibition consists of a sculptural diorama and a painting.


The theory will be activated at the exhibition opening at 20.00.